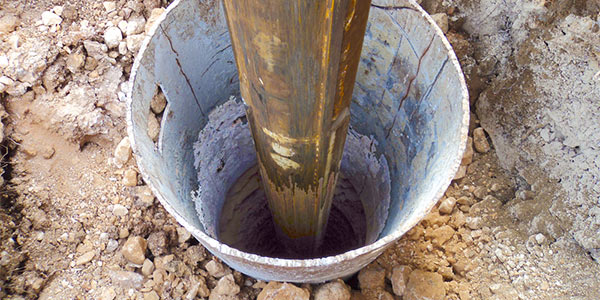 As a full service well drilling contractor in Colorado, Arrow Drilling Co. is proud to offer a wide range of residential and commercial well services. We know that water is a vital necessity, and that when you do not have access to it, your entire week or day gets thrown off. That's why we aim to drilling and install the most efficient and dependable wells possible. Whatever task you hire us to perform, we will approach it with a strong work ethic and a passion for great customer service. Here's a closer look at our well services:
Well drilling: Arrow Drilling Co. specializes in drilling wells for both residential and commercial customers. We can work with you to figure out the best well plan for your property and needs, and no job is too big or too small for our team.
Geothermal well installation: Geothermal wells are convenient, energy efficient and highly reliable. If you are interested in having a geothermal well on your residential or commercial property, Arrow Drilling Co. is here to provide you with solid work and friendly service. We are also always on hand to answer any questions or concerns you may have about geothermal wells.
Exploration drilling: Before you can drill and install a well, you have to know what you're working with in your underground property. If you would like a new well but are not sure what you'll find once the drilling beings, give Arrow Drilling Co. a call anytime and ask about our exploration drilling services.
Monitoring well drilling: Monitoring wells exist not to provide you with water, but to observe and easily access your ground water, with the aim of catching and understanding contaminations. Arrow Drilling Co. is proud to provide this helpful and important service.
Installations and replacements: In addition to being a well drilling contractor in Colorado, Arrow Drilling Co. also offers well installations and replacements. Whatever you hire us to do, we will communicate with you every step of the way, and we will not leave until you are completely satisfied with your work.
Wells are crucial components of many homes and businesses in Colorado, and Arrow Drilling Co. is the contractor you can trust to always do a solid, valuable job. For more information about our excellent well services, give us a call anytime at 303-421-8766, or visit our Contact Us page.