Well-Drilling Contractor
Since 1974, Arrow Drilling Co. has been a premier family-owned and operated well drilling service. We are a second-generation team of well-drilling contractors dedicated to providing excellent services and high-quality products for our valued customers.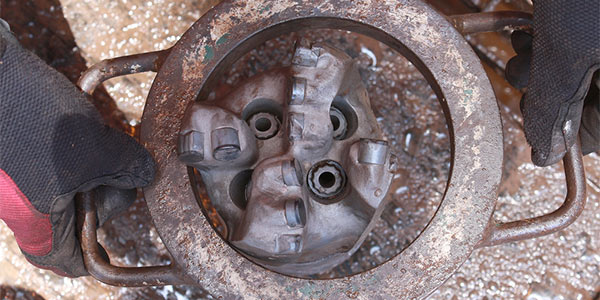 Complete Service for Water Wells
For thousands of years, humans have been digging wells for water, one of the core necessities of life. Throughout history, people have worked hard to come up with newer, easier and more effective ways to create and maintain these water wells. Here at Arrow Drilling Co., we like to think of ourselves as one small part of a profession that has a rich history and fills a vital need. That's why we always do our best to provide excellent service and build high-quality water wells in Colorado for our customers. If you are looking for a well service that goes the extra mile, it's time for you to get in touch with the well-drilling contractors at Arrow Drilling Co.
Arrow Drilling Co. specializes in drilling in Colorado. We can also perform exploratory drilling and well installation and replacement. At Arrow Drilling Co. our number one priority is customer satisfaction, and we check our phone messages all weekend long. The next time you need quality water wells or residential well drilling, we hope you will get in touch and learn more about what we have to offer. Here are just a few of the things you will learn when you contact us:
We are a proud local, family-owned and operated small business.
Our family has been in the well industry for over 45 years.
We are fully trained and certified well-drilling contractor.
Our employees are hardworking, courteous and experienced.
Our rates are always fair and honest.
Our services cover drilling for all types of wells.